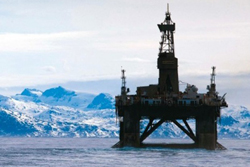 This is a good problem to have. At least, I think it is.
Obviously there hasn't been much going on here at Writebastard. And I just
know
that all three of you have been waiting with bated breath for the next astoundingly diverting installment of whatever the hell it is that I do here.
There's a lot of talk about "
platforms
" among people who talk about that sort of thing. When I was younger, I understood the term "platform" in the context of technology: a combined hardware architecture and software framework, used to run applications. IBM, DEC, and then Windows or Mac. Now it's evolved to the point where multiple technological platforms form the basis of an author's overall platform, which is supposed to be the stage from which his or her books are hawked to readers.
So I've got this blog here, and I'm also on
Twitter
,
tumblr
,
YouTube
, and
Facebook
. There've been pithy 140-character bursts of nonsense, photography and graphics, videos, and socially-networked post-style things. I often cross-post my videos from YouTube to the other venues, but each place has unique content that you can find there and nowhere else. In fact, at the moment I'm making more regular use of those four venues than I am of this site, which is odd, because this place is supposed to be the nexus of the whole Ian Wood universe, wretched place that it is.
After working with those venues for awhile, the unique characteristics of each became more apparent. YouTube is of course all about the videos, but there is some opportunity for building a following by creating a Channel. Every video is tagged with a URL that leads back here (which is only good when there's actual content here). Twitter is what you make of it, so I follow writers and journals and people who amuse or otherwise entertain me, and my output there is divided between weirdness, links to other stuff of mine, and interaction with my followers. Over the past couple of weeks I've decided to treat tumblr like a image-enhanced long form version of Twitter. And Facebook...well, Facebook remains something of an irritation, as Zuckerberg seeks to justify its IPO and share price with various opaque and alienating monetization schemes. Of all of the venues, Facebook seems the least useful.
In the midst of all of those other outlets, this humble blog seems limited in its utility. I could just blog entirely on tumblr. However: this is my domain, here, and the server space I rent is entirely under my control. Committing to tumblr, even redirecting it to this URL, means that I'd be dependent upon another company for data integrity and backup, and dependent upon a software company (like Facebook) that could make any changes it wanted, at any time, to its platform. As much as I enjoy tumblr's functionality, I don't want to give my material over to a third party that has no particular motivation to do well by me. So tumblr is mostly about my photography, brief commentary on other peoples' material, and the occasional link to my own material elsewhere.
This place was
originally conceived
as a "live without a net" account of writing my novel, with the brash and entirely unrealistic goal of getting the thing done and out the door in a year. That was almost five years ago, and obviously reality has intervened. Then it was going to be about various writing-related things, but I suffered a crisis of expertise due to the fact that, well, I hadn't actually
done
much in the way of writing in the professional sense. I'm not a big fan of the whole "fake it 'till you make it" ethos, so that intention collapsed under the weight of my neuroticism. Eventually, Writebastard came to resemble my prior blog, Astonished Head: just a bunch of weird stuff, no real theme, irregularly updated. I lost interest in it.
Now, though: I have several other outlets for the weird stuff, the random stuff, venues that are more suited to it. Which suggests to me that this place ought to become a place, once more, for writing-focused material, and for my writing itself: longer pieces, essays, and the like.
So. Here we are! Writebastard.com is one of five places where you can get all the me you need (if that is in fact a need of yours; stranger things have happened). With some effort, I hope it will become more useful than it has been, and in conjunction with my other outlets, maybe I'll actually end up with one of those platform things that all the kids these days are into.
Thanks for reading.